Published on Oct 8, 2021 1:00:00 PM
In a context already strongly characterised by global commerce, Covid-19, the lockdown and the closure of many retail outlets, stores and boutiques across the world have continued to heavily drive the digitalisation of markets and purchasing processes.
Consumers, much more informed about new methods of purchasing and interaction with companies and brands, have also become more attentive and demanding not only in terms of the items they choose but also as regards the quality of the content and information they require to make informed purchasing choices.
So while e-commerce and online marketplaces give them new ways and opportunities of accessing an increasingly wide range of brands and products, for companies the greater array of choice and purchasing options makes the market much more competitive, in all retail sectors.
New normal and new shopping habits: the Fashion&Retail numbers
The behaviour and expectations of consumers changed during the pandemic and are destined to become deep rooted: businesses that wish to move with the times must therefore adopt new strategies. In this regard, the numbers presented by Roberto Liscia, President of Netcomm, during the plenary session of 5 October with regard to the shopping habits of Fashion&Retail consumers in the so-called "new normal" era are particularly interesting:
1 in 4 people make more purchases online
+ 2 million new online buyers in Italy
digital consumers of products in the fashion, beauty and home sectors register a satisfaction level of 8.5 out of 10.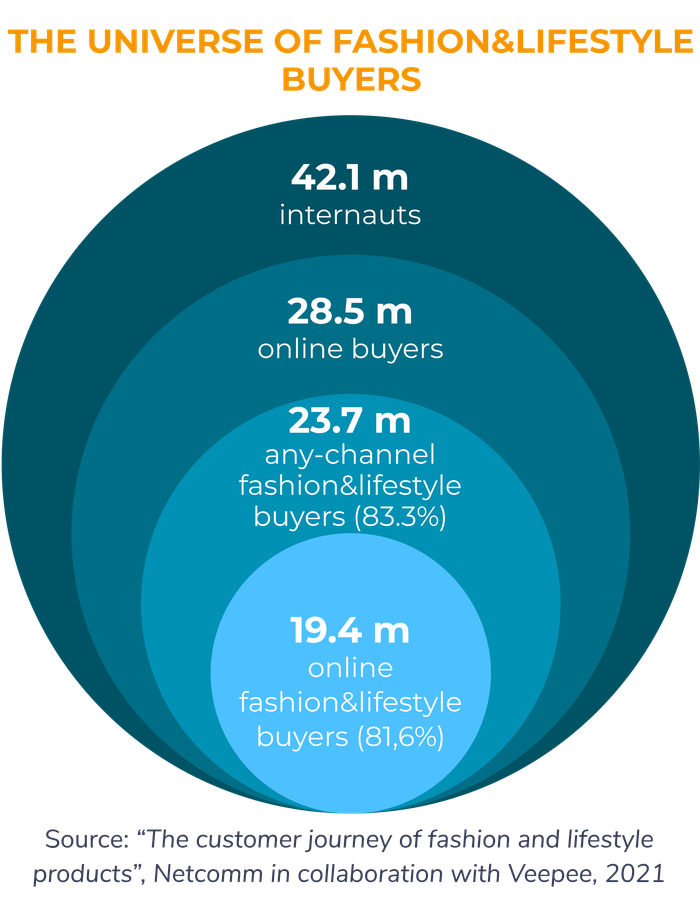 All of which profoundly characterised by elements of 360° sustainability and responsibility.
In the light of these numbers and an increasingly competitive market, there is a concept that is becoming even more crucial for businesses: the go-to-market. When developing their strategy for reaching their target audience, the time factor is essential for obtaining a real competitive advantage. Whatever the final goal: the introduction of their products on a new market or the launch of a new product on markets in which they are already present.
For retail businesses the go-to-market strategy comprises all of the processes and tools that enable them to reach - with their communications and therefore also with their products – a series of final touchpoints, respecting the go live times of their collections.
In a strategy of this kind, distribution across digital channels - of products and related content - is even more critical and delicate as it is more subject to errors, information leaks and the multiplication of costs.
Accelerating go-to-market in retail: the Chervò case
"The pandemic has taught us that we have to be fast. Speed and flexible integration with e-commerce and other sales channels is essential for taking advantages of all opportunities." - Mattia Foscaro, Digital&Webstore Manager Chervò
For Chervò, prestigious clothing brand dedicated to golf, travel and leisure time, it was imperative to make its new collections available to customers as quickly as possible and to reach its audience with correct and always up-to-date product content and information. In 2019 the company embarked on a major modernisation process: its digital architecture was becoming increasingly complex, making it very difficult to share content and products in real time with the distribution network.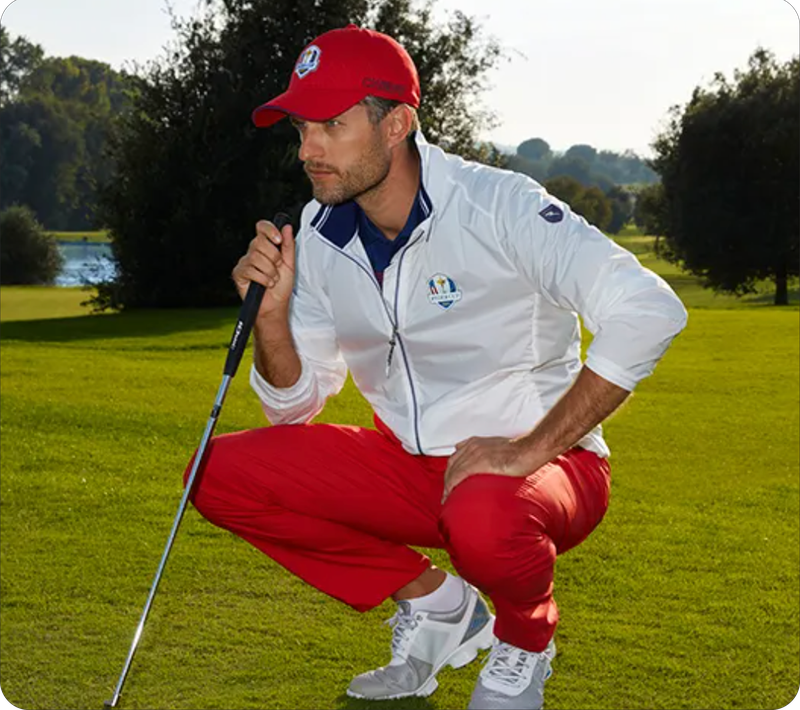 The goal was therefore to improve its internal organisation: to do this, it began by centralising the product information, arriving from different teams and systems on a single platform making it possible to
automatically manage and update content and information

distribute it in a direct and consistent way, also through a system that integrated with its e-commerce site and other final channels quickly and flexibly.
We spoke about the project with Mattia Foscaro, Digital&Webstore Manager of Chervò, at the "Managing and distributing product information from ERP to e-commerce" workshop, the first of our presentations at Netcomm Forum Industries 2021, during the first day dedicated to Fashion&Retail businesses.
Retail businesses are increasingly demonstrating their desire to adopt a direct2consumer approach, the first step of which is the internalisation of the e-commerce site.
In fact, for many companies it is now clear that using only third-party marketplaces is a missed opportunity. Proprietary e-commerce sites are a very important shop window for many reasons, first and foremost for brand perception and the possibility of collecting first-party data on the use of content and products.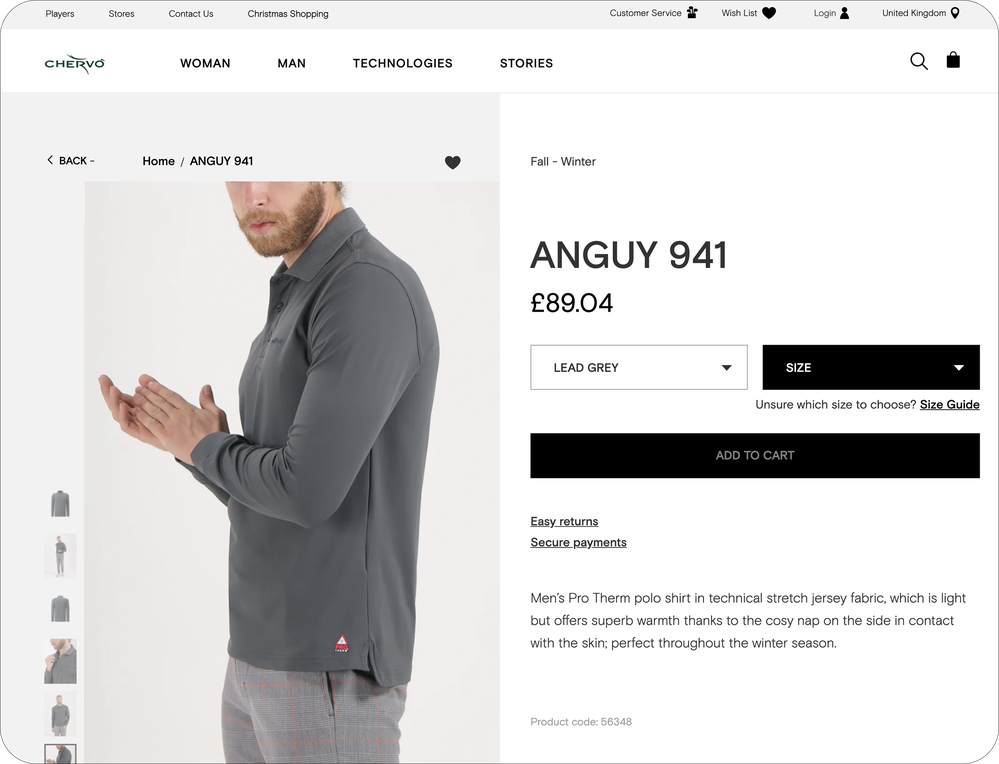 For the effective and efficient management of a proprietary e-commerce site you need tools that will allow you to accelerate time to market and guarantee consistent information and content in all product processing phases, from ERP through to publication on the e-commerce platform.
Thanks to THRON DAM PLATFORM and its expansions, Chervò has centralised the management and distribution of its product assets right along the chain, from the organisation of product photo shoots to distribution to final channels.
Thanks to our platform, its expansions for managing approval workflows - THRON PHOTOSHOOTING e THRON PIM – and the native connector for Magento, the company has managed to
bring forward the start of the sales campaigns of its collections

obtain consistent data and identify the most up-to-date information on a certain product at all times
guarantee flexibility and fast integration in its digital ecosystem
increase the efficiency and productivity of its work through a workflow management process that enables it to immediately understand when a product is ready to go online.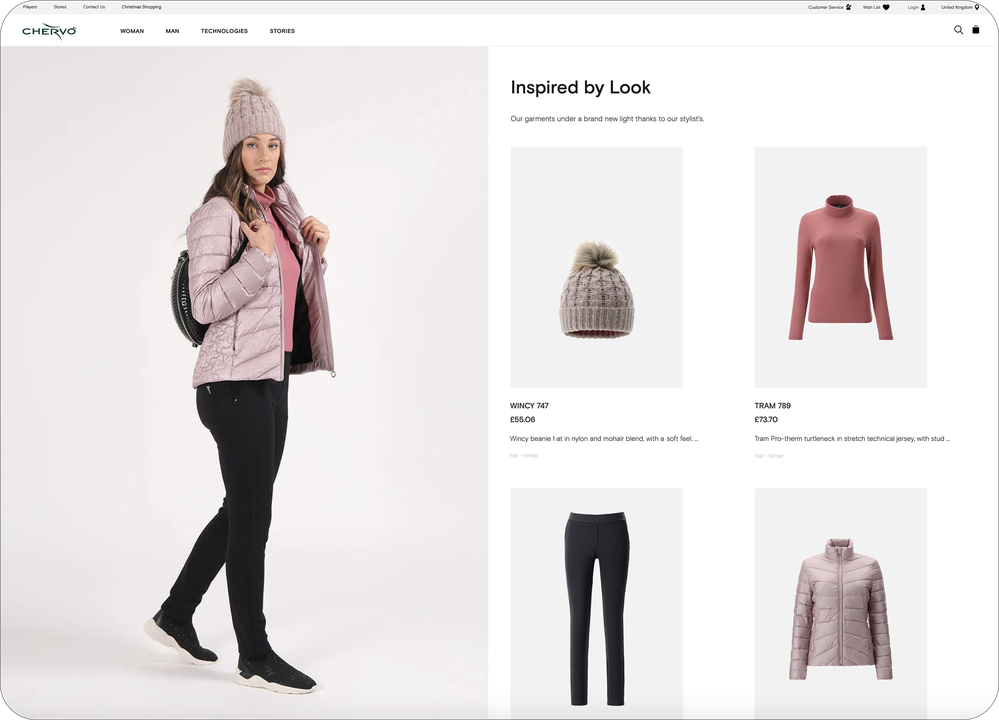 The numbers that Mattia Foscaro shared during the workshop are particularly significant in this regard. Thanks to the use of THRON, Chervò expects to increase the ROI of its content strategy by 30% and reduce digital asset management costs by 35%. In addition, thanks to the centralised management of content, Chervò has set itself the goal of increasing its customer conversion rate by 15%.
Find out how Chervò has managed to improve the management of product content and information right along the chain and simplify its digital ecosystem. Ready the complete case study.
Direct2Consumer: proprietary e-commerce sites at the centre of the strategy
Proprietary e-commerce and the direct2consumer approach were the focal point of lots of talks during the 2021 Netcomm Forum dedicated to retail.
The brands that took part in the Innovation Roundtable "Conquering new markets: far-off, demanding, infinite" - which also involved the participation of our CEO & Founder Nicola Meneghello – highlighted how, because of the restrictions of the last two years, investing in e-commerce has become crucial for reaching customers in a quick, consistent and scalable way.
Although the omnichannel approach remains a fundamental strategy for expanding brand visibility and the number of touchpoints, Luigi Bergamaschi, CEO of L'Erbolario, underlined how managing one's own proprietary e-commerce site has become an increasingly urgent necessity in recent years.
Particularly interesting is the case of Alessi, the well-known Italian furniture and design brand, as described by Pablo Daniel Fraile, its Chief Digital Officer. In the midst of the pandemic, the company underwent a comprehensive replatforming process with the aim of internalising its e-commerce site, outsourced until that time. The previous management approach involved very high costs and a series of other problems, such as the difficulty of managing photo shoots - on this occasion the company took over 5,000 product photos - or a key service for the company like Customer Service, also outsourced.
Highlighting the difficulties and the costs sustained by brands that have to manage numerous channels, our CEO emphasised just how important it is for a company to have product content and information that is ready to go online when it has to quickly reach the market.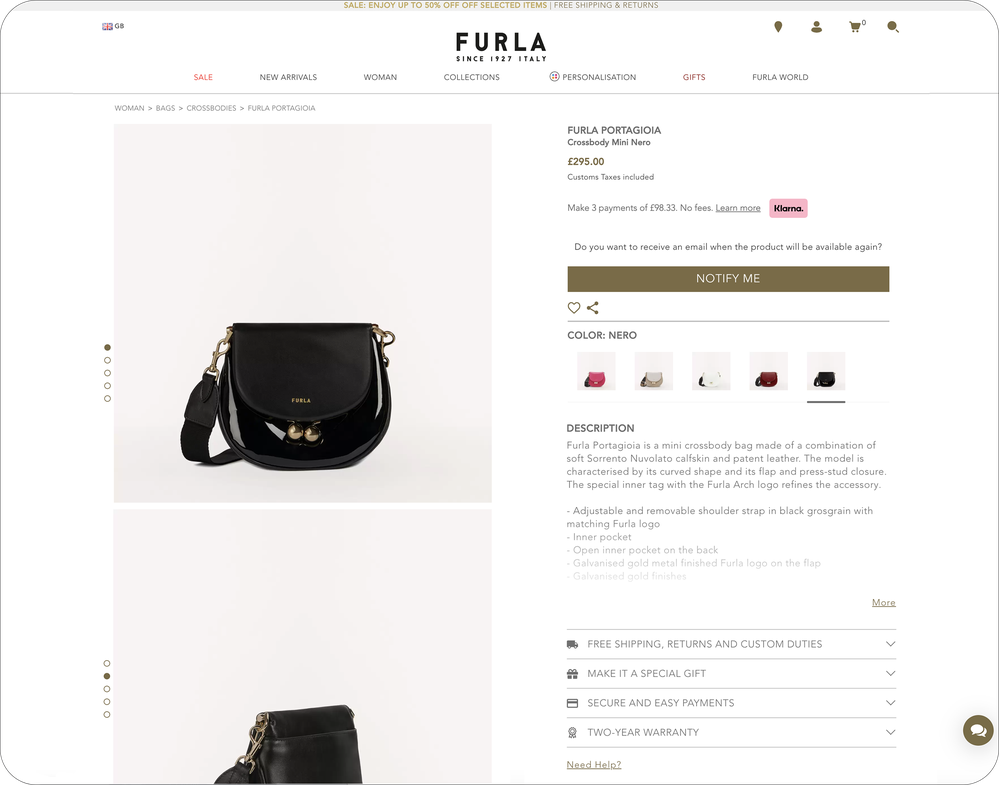 Communicating one's messages consistently and at the right time is essential for creating new opportunities, whether this be new markets or new channels. At our request, Forrester Consulting carried out an analysis on the management costs of product content and information, their localisation for the marketplace, translation and distribution. According to how brands manage these phases, these costs impact on their budget to the tune of between 7 and 10%. A considerable percentage mainly caused by the manual management of information and the transfer of data from one system to the next. All elements that lead to fragmentation, a loss of control and a reduction in the value - also analytical - of data. In short, inefficiencies right along the chain.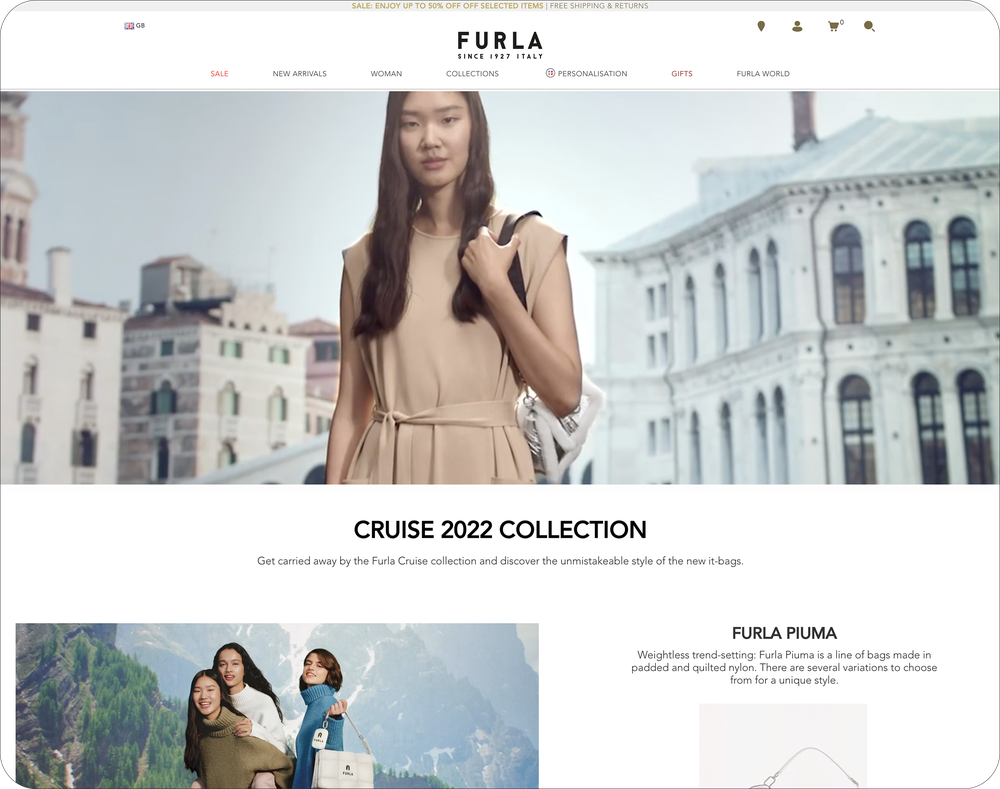 Companies like Whirlpool, Furla and Chervò were just some of the success cases mentioned by our CEO: concrete examples of how it is possible to cut costs and increase productivity in every phase. The adoption of a platform that centralises the entire digital product asset management process, including distribution via a proprietary e-commerce site, simplifies the digital ecosystem and helps the company maintain consistent communications, consolidating its brand image.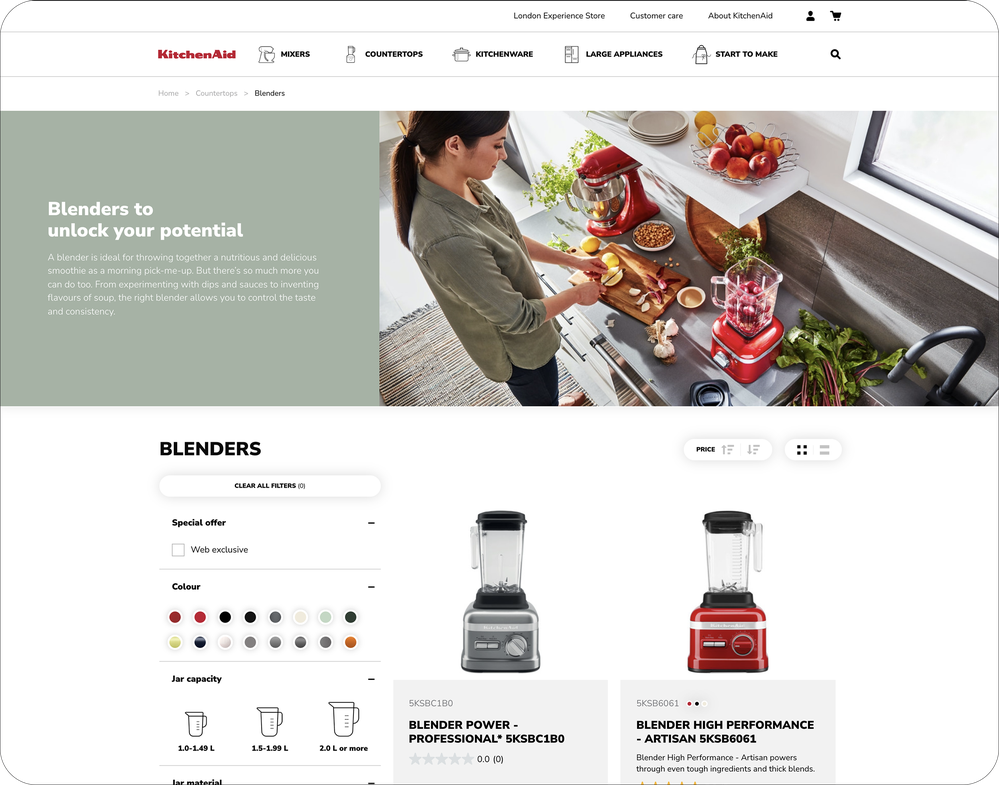 In particular, together with THRON Whirlpool reduced the editing costs connected with the management of its images by 66%, Furla implemented a new e-commerce site in China and Chervò expects to increase the ROI of its content strategy by 30% in the next few months.
Do you want to receive content like this once a month?
NORTH is the one for you.