Published on Sep 27, 2021 2:30:00 PM
The road that leads to the publication of the product pages of an e-commerce site can be fraught with obstacles. In many companies different versions of images and product information materials exist in management systems, local folders and email attachments. Furthermore, there is often no integration between work tools and teams. In situations like this the chances of making mistakes and losing information along the way are very high.
The first step for optimising the management of digital assets destined for the online catalogue is to centralise product content and information and related creation, approval and distribution workflows. A single, common and shared tool makes it much easier to identify the most up-to-date version of the catalogue, accelerates time to market, and brings with it lots of advantages from both an operational and business perspective.
Do you have an e-commerce site? Do you want to streamline the various phases of the product page publication process? We'll explain how to do so in 5 steps.
1. Centralise workflows, including shoots
Product photo shoots are one of the most delicate moments in the creation of a catalogue. For the optimum management of the actors involved and the brief a specific tool is required that enables you to centralise and facilitate the activities of all members of the work team, photographers and agencies included.
Being able to call on a unified and centralised platform from which to manage both product information and content destined for the e-commerce site and, at the same time, a solution dedicated to the organisation of photo shoots makes the entire process more efficient from start to finish. This is what a Digital Asset Management platform can do:
it brings together approval workflows in a single place
it enables the product team, photographers and external agencies to work with the same software
it accelerates the publishing process, because the product information is already associated with the shots.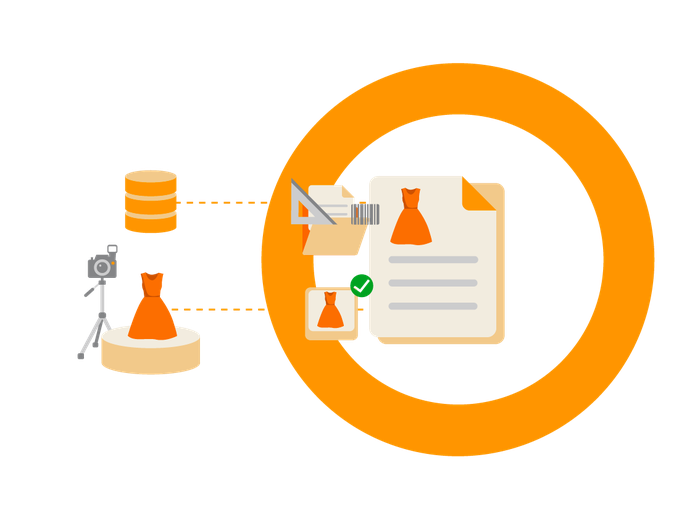 2. Look after Performance Content and create the purchasing experience
Jellyfish recently published a very interesting report which underlined the role played by specific product content and information – so-called Performance Content – in completing the purchasing experience and converting visitors into sales.
Looking after this kind of content is key to consistently improving the performance of your e-commerce site. To create a truly effective user experience, you need to capture the attention of potential customers with quality images and videos that showcase the features and functions of the products, and answer their questions with descriptions that are as detailed and complete as possible.
To guarantee time-to-market it is therefore important to work on a tool that enables you to optimise their management. Once again, being able to count on a centralised platform for product information and content which, combining Digital Asset Management and Product Information Management functions, also enables you to manage the publication of the product catalogue on the e-commerce site, allows you to:
enhance Performance Content and enable users to evaluate every detail of your products
dedicate time to the creation of quality content
add multimedia content, like photos, videos, brochures and 360° images to your product sheets, enriching the purchasing experience of your users.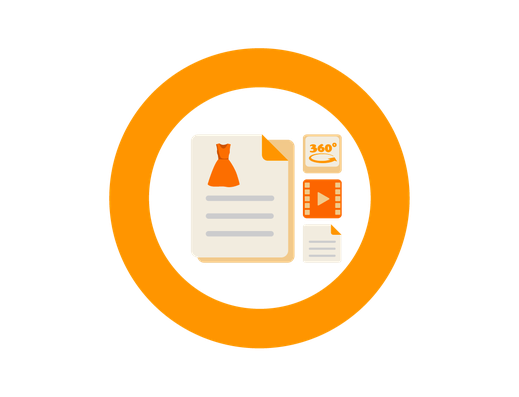 3. Centralise distribution of the catalogue
Once you have organised the product sheets and enriched the user experience, you are ready to go online. The publication of the catalogue is a delicate phase: if it isn't managed correctly you risk undermining the work you have carried out so far and delaying the time-to-market.
For this reason a tool that jointly manages product content and information, and at the same time guarantees you agile, immediate and error-free publication, can make all the difference.
Centralising the distribution of product assets across the final channels means publishing them everywhere, the e-commerce site included, without having to transfer work, content or information to other systems. Questo si traduce in:
time savings: you won't have to reload or copy product content and information to your e-commerce site
cost savings: you won't have to invest in expensive integrations between different systems
brand reputation: you have the certainty that the information present on the various platforms will always be consistent and up-to-date.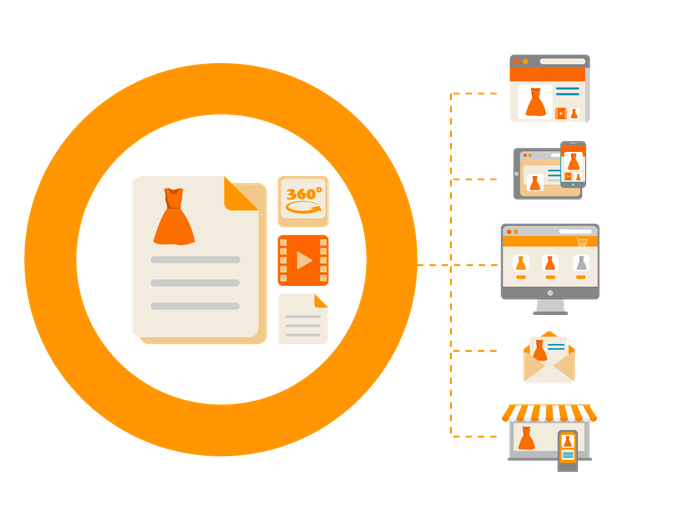 4. Keep your e-commerce site automatically updated
Your e-commerce site is a genuine virtual shop window and, as such, always changing. New products, new collections, new content: your e-commerce site has to evolve in step with your brand.
Being able to count on a single tool for managing product content and information also means no longer having to make manual updates with the risk of forgetting something or making mistakes.
Often this type of platform also counts on

native integrations with the main e-commerce systems

, which make it possible to

keep the catalogue automatically up-to-date and in real time

. When you need to publish a new collection, add new images or update the product page descriptions, you can manage everything through your Digital Asset Management platform so everything is updated automatically on your e-commerce site.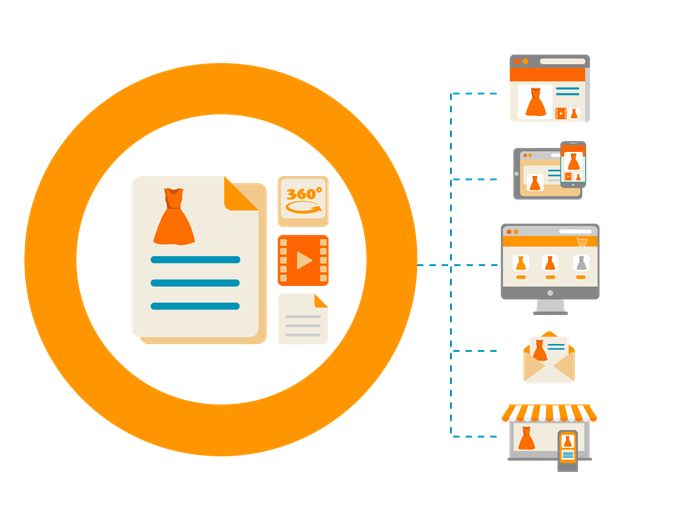 5. Create a personalised user experience
Thanks to the integrated management of your digital assets you can focus on the most important thing: your customers. Analysing the behaviour of your users to understand their interests and preferences is key to improving the performance of your e-commerce site.
Some Digital Asset Management systems offer native Analytics tools that make it possible to gather advanced insights on the performance of content published on the product pages of your e-commerce site and collect information on the interests and purchasing habits of your users. In this way it will be much easier to measure the ROI of your content strategy and construct truly personalised and effective purchasing experiences.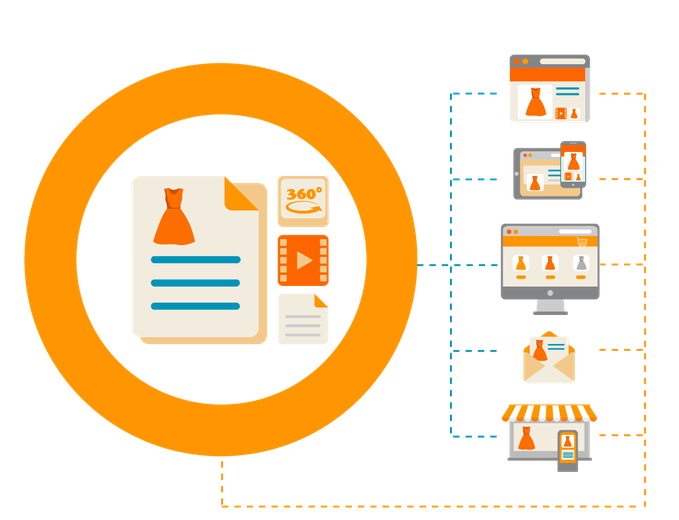 What THRON can do for your e-commerce platform
With THRON you can finally have full control over the digital assets of your e-commerce site and manage your marketing budget more efficiently.
Unlike with other systems, with THRON you can manage the entire life cycle of digital product assets, distribution included, without requiring any other tools.
THRON DAM PLATFORM is the Digital Asset Management platform with which you can
manage digital content (images, videos, playlists, brochures and documents) and product information (characteristics and descriptions from PLM and ERP) on the same platform

distribute your assets directly using any channel, without having to copy them to the libraries of your final channels and, more especially, without any need for costly integrations.
The different functions of THRON were designed to help you step by step during the different work phases.
In addition, thanks to the THRON PHOTOSHOOTING and THRON PIM expansions and the native CONNECTORS for your e-commerce site, you really can centralise every work phase without ever leaving the platform. You will have a single hub from which to organise photo shoots, manage approval workflows, prepare product sheets and publish the catalogue.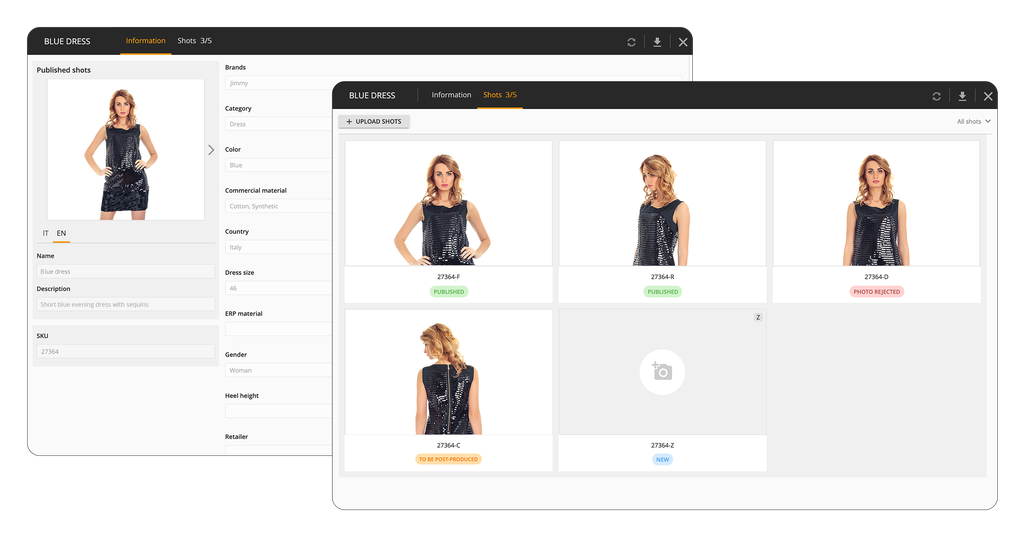 You will also have the chance to carefully study the customer journey of your users and, taking advantage of the THRON Content Analytics tools, ensure that the content of your e-commerce site increasingly meets the needs of your target audience. With the data to hand, you can create and propose content designed for your target, construct personalised experiences and suggest products similar to those they have already purchased.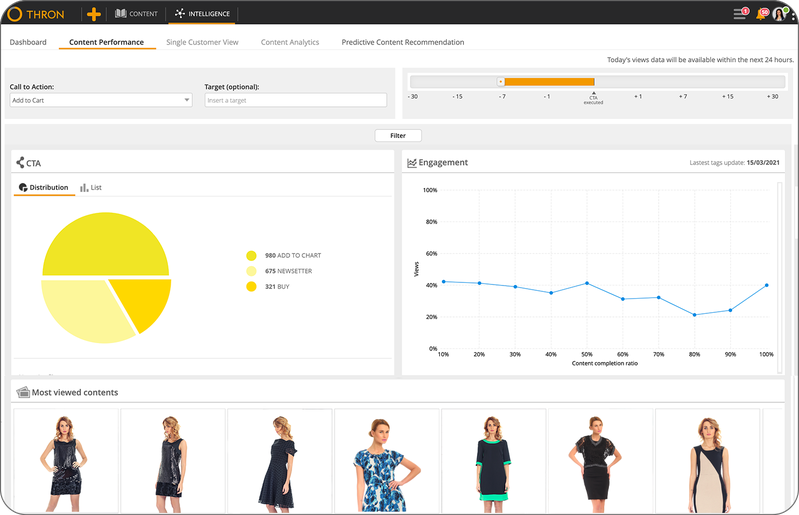 All of this greatly simplifies the way you manage and distribute your product assets.
Functional and operational benefits
Collaborate more efficiently with your team, external agencies and photographers
Automate all time-consuming manual activities, such as the enrichment of content with product characteristics and features
Publication is fast and updates automatic, because you have all the tools and functionalities to be online right away.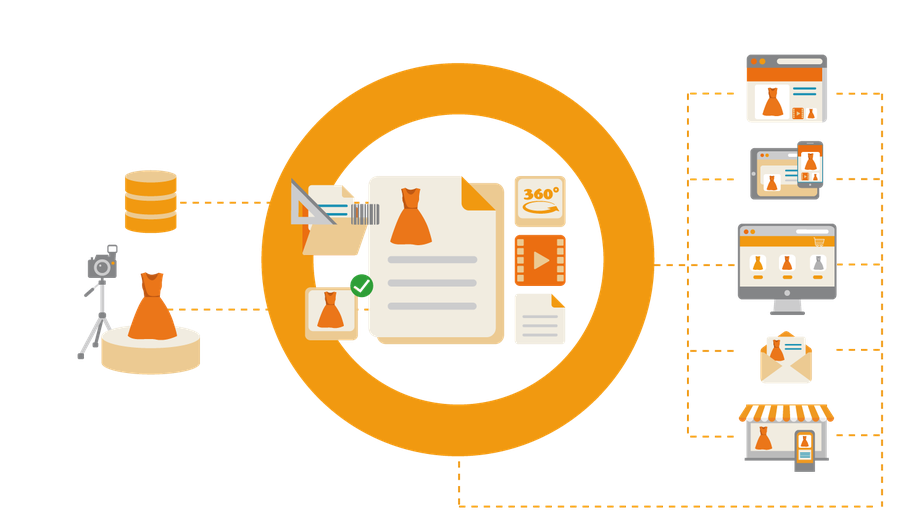 Business benefits
Accelerate time to market: eliminate inefficiencies and optimise the management of digital assets
Simplify company infrastructure: cut integration costs and create a fluid and centralised digital ecosystem
Protect your brand: you have control over your content, company know how and communications at all times.
Do you want to receive content like this once a month?
NORTH is the one for you.