Published on Feb 24, 2022 10:00:00 AM
A content strategy enables a brand to establish itself on the market fast and to conserve its brand identity. THRON has always supported marketers' content strategies and in this post we explain how. In particular, thanks to our DAM platform:
1. You manage assets, not just files
The management of channels such as websites and e-commerce platforms mainly requires two activities of marketers. They have to produce multimedia contents and create constantly up-to-date, information-rich product pages.
These two tasks are often performed with two separate systems: DAM on the one hand and PIM on the other.
Marketers who use the THRON DAM PLATFORM can avoid the need to work on two different solutions. No silos, and no costs of integration between different systems.
A single corporate source of reliable information for managing contents and accessing constantly updated product data.
How?
THRON natively manages contents and product information by means of a single tool, and integrates perfectly with any ERP and PLM system.
The centralised management of these assets provides a single taxonomy , which, combined with automatic tagging, functions, allows contents to be paired with the products they represent right from the start of the asset management process.
This approach delivers:
constantly consistent information on all the systems in use: from ERP to e-commerce;
time saving in locating and pairing contents and products;
a shared brand dictionary for all teams;
consistent analytics data (we'll come back to that in point 6!).
With the THRON PIM the marketing function also has a specific solution for e-commerce product information. Specifically, THRON PIM:
streamlines activities such as the management of variants and translations;
creates engaging purchasing experiences by allowing any type of content to be included in product information.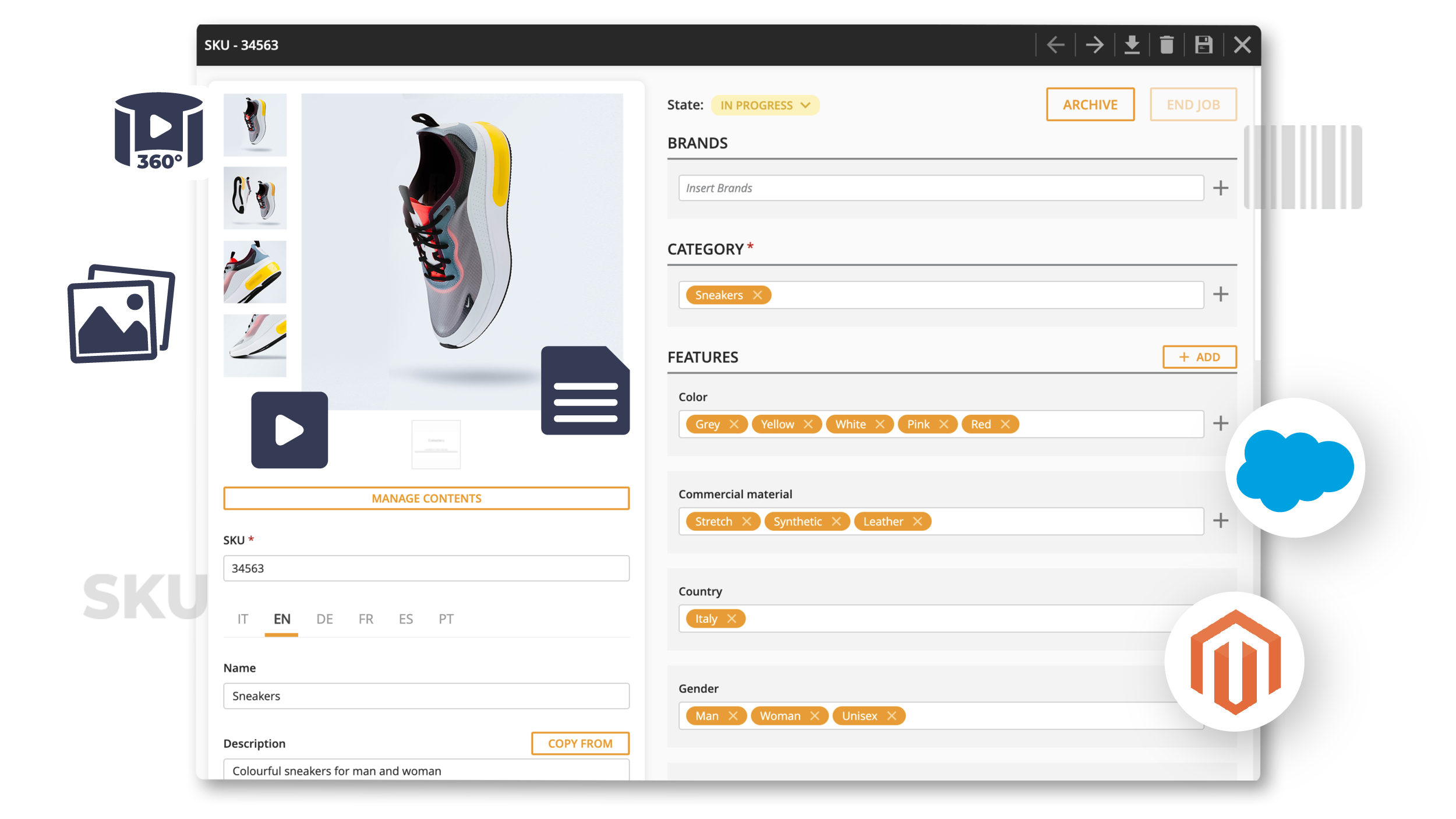 2. You unleash your creativity
The creation of new contents is the origin of content strategy, and the right management of this phase is fundamental.
Thanks to the Adobe Creative Cloud connector, graphic artists and creators can design catalogues, fliers and brochures using the up-to-date content from the THRON DAM PLATFORM without ever leaving the Adobe suite. What's more, creative projects can be saved and existing contents can be updated within the THRON system, avoiding duplications at the local level.
In addition, with THRON Desktop Client users display and edit contents in THRON from their desktop, using the software installed on their PC, with automatic synchronisation.
Content creation processes can also benefit from digital tools when production is handled by external players such as photographers or graphic design agencies. With the THRON PHOTOSHOOTING expansion, the management of jobs and the relative product photoshoots is centralised and extremely simple.
Basically, THRON makes content creative efficient because it unleashes creativity. Work is speeded up, processes are automated, and duplications, copies and the use of sharing tools are all avoided.
3. You collaborate with the whole team
How many times is a content revised before its approval? How many different tools are used to ask for or provide feedback?
By managing workflows with the THRON WORKFLOW expansion, marketers can design digital processes, collaborating and approving contents even from mobile devices. Use of a single solution for the management of activities enables accurate monitoring of the progress of workflows relating to the content strategy.
The THRON PHOTOSHOOTING expansion we already mentioned allows all the steps relating to product photoshoot jobs to be managed within the platform. A shared digital space for collaborating with outside suppliers such as photographers and post-producers already very popular with many of our customers.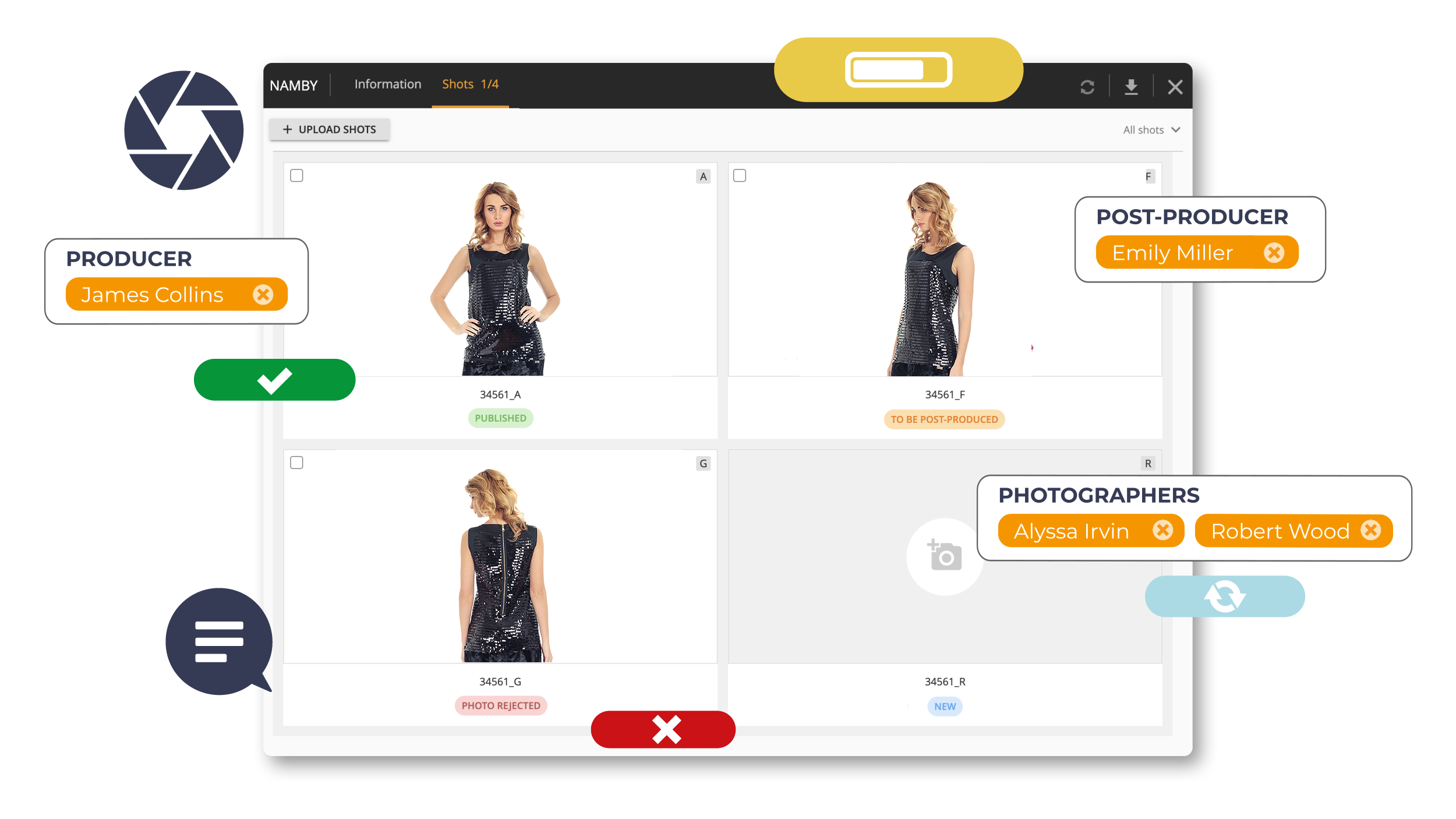 However, the digital processes that can be created in THRON are not limited to contents alone.
The collaborative management of product information within THRON PIM operates on the same principles.
The THRON expansions enhance the platform's efficiency and maximise collaboration. Everyone involved in the marketing asset creation process works within a single solution, without ever quitting it or creating duplications. Productivity rises, bottlenecks are reduced and activities are always under control.
4. You distribute the perfect content on every channel
Content governance is only completed with the distribution of the approved created contents.
Although the importance of this step is often underestimated, the best marketers are well aware that publishing contents on the final channels may turn out to be an elephant in the room.
The attitude is often: "if we just work creatively and create the content, we'll get it published somehow…".
Moreover, many DAM systems simply aggregate contents and allow them to be managed from a single platform, but they do not facilitate distribution processes. Marketers are therefore forced to download the asset from the database and upload it to the communication channels every time it is updated.
Other DAM systems enable contents to be published, but they do so by creating a physical copy on the final channels, making the subsequent update phase much more complex and expensive, because it is neither automatic nor centralised. Here again, it is up to the marketer to step in to force the update of the asset in the libraries of the final channels.
This approach generates duplications.
With THRON, on the other hand, distribution is direct. The solution has API and connectors that fully support its distribution functions. The DAM platform dialogues directly with the final channels, updating them automatically and in real time if new versions of the asset are available, and tracking them by means of its versioning function.
This approach DOES NOT generate duplications.
Our customers consider THRON unique above all because it has functions for managing every phase of the content's lifecycle with a view to its subsequent distribution.
For example, every asset imported to the platform undergoes an automatic transcoding process that makes it available in all its possible formats without duplicating it. The THRON Universal Player exploits this process, helping marketers to manage the great variety of communication channels and the many different ways in which users interact with contents.
What's more, with THRON Real Time Image Editor a single image can be edited and optimised to distribute it in the perfect format for every channel, without duplicating it.
Without RTIE, marketers would have to generate different copies of a single image to:
change the background colour;

change the dimensions or format;

create versions of the image with different qualities;

crop an area of the image to shift the focus to the product.
With RTIE, marketers can delegate these activities to THRON, which distributes different formats of the same image without duplicating it within the DAM Platform.
Once a content has been created, graphic designers no longer have to work on the versions required by the various channels, and can concentrate on new creative tasks.
This reduces the cost of producing an asset. But it is not just a matter of efficiency.
5. You improve customer experience and SEO
The customer experience on the brand's digital channels and good search engine positioning are two essential factors for the content strategy's success.
Every marketer is well aware of this, and so are we.
Thanks to the automatic transcoding process we just mentioned, the THRON Universal Player chooses the best resolution and format for each content and adapts them dynamically, in response to the user's interaction conditions, the type of device and the quality of their connection.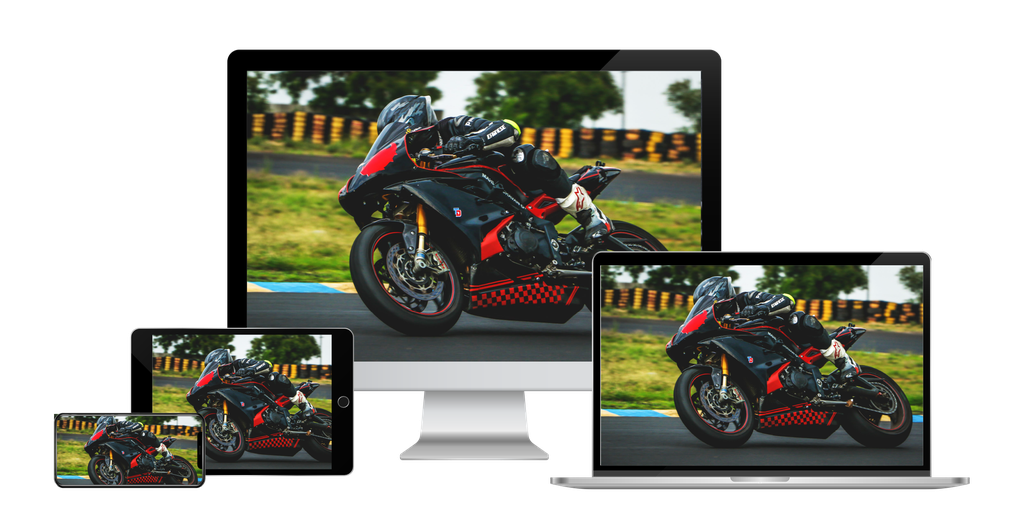 The Player also automatically provides the search engines with all the information they need to index the contents, to guarantee optimisation from the SEO point of view.
The RTIE we referred to above also delivers two benefits in this area:
a consistent, constantly top quality user experience on all channels;

reduction of images' weight and processing speeds, with major benefits for SEO.
6. You obtain KPIs on your content strategy
For a marketer, creating and distributing images to dialogue with their users is important. Analysing the way in which they interact with them in order to improve the content strategy is fundamental.
The metrics provided by traditional web analytics tools are important but they are based solely on the amount of traffic generated, so it is impossible to analyse the quality of the contents offered. Marketers who have chosen THRON to manage and distribute their digital assets benefit from qualitative data and metrics on the contents distributed.
Specifically, thanks to THRON you can obtain first party data for:
Assess the success of your content strategy. With advanced analytics on the performance of the contents distributed, calculating the ROI of every campaign is child's play.
Construct your audience's customer journey. By tracking the flow of actions before or after each single Call To Action, you can find out which contents have most influence on users' decisions.
Automatically profile users' interests on the basis of the contents with which they have interacted. Invaluable information for enriching the CRM system and reinforcing marketing activities.
Create personalised pathways for the use of contents for each user depending on their interests, generating more upselling opportunities and reducing the bounce rate.
In general these metrics, combined with the data supplied by traffic-based web analytics tools, allow users' interests to be studied in order to increase the quality of the contents offered, and thus the value of the relationship established with them.
7. You manage contents securely
Each user requires a specific asset. And it is not just a matter of personalised experiences.
Brands that have chosen THRON use it to distribute contents for a large variety of channels and people, not only addressed to their customers. For example, many of them also use our DAM Platform and the THRON BRAND PORTAL to create reserved areas and share constantly updated contents with their partners or dealers, or to manage PR activities.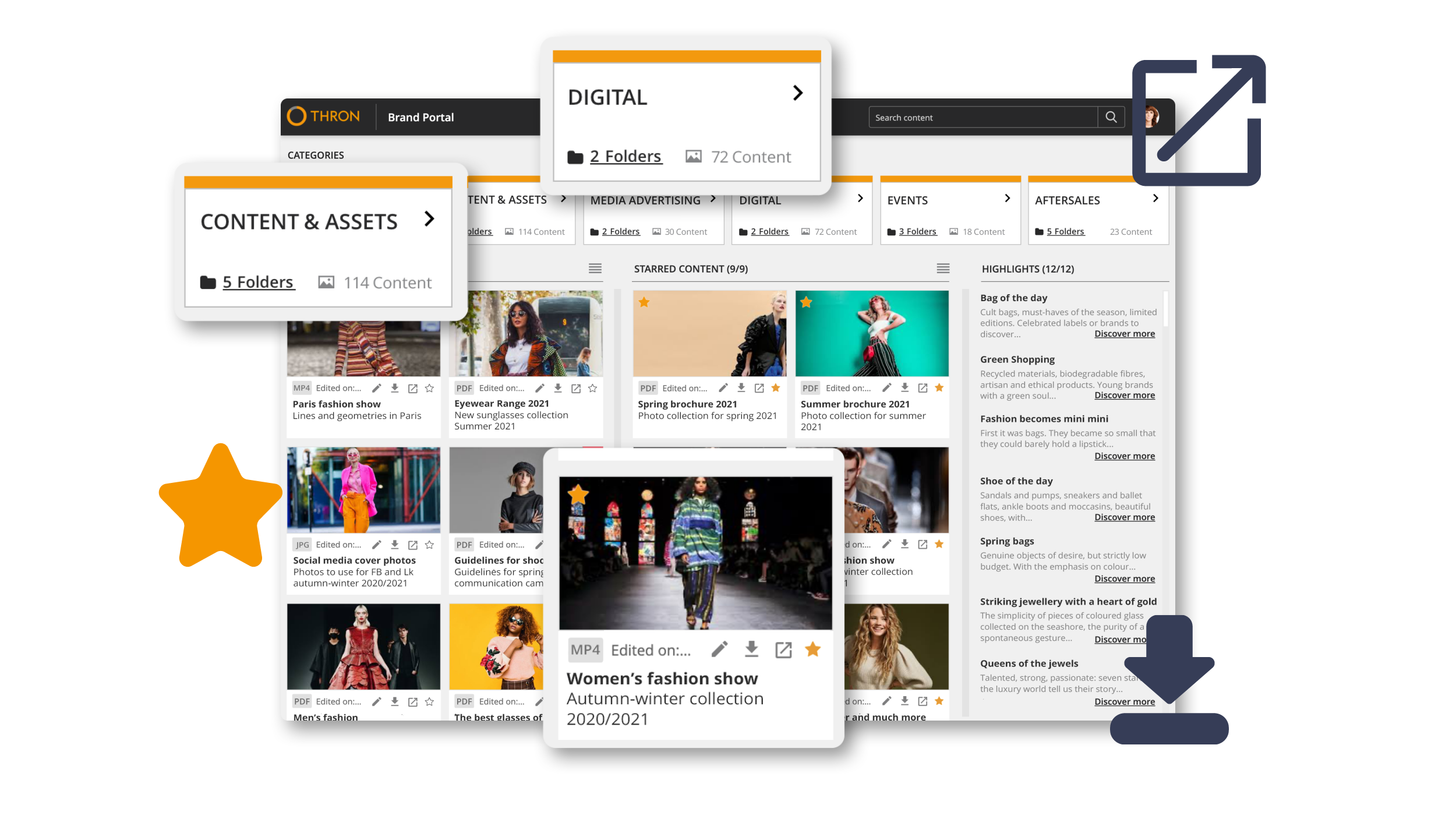 In this context, guaranteeing the highest degree of security and of control over contents is a crucial factor for the content strategy. THRON enables its customers to regulate the modes of access to contents by assigning specific rights to platform users, maintaining the unique nature of each content.
To make this process faster and more reliable, THRON dialogues with the corporate Identity Provider, maximising compliance with the organisation's security standards and policies.
What's more, THRON offers domain protection functions, guaranteeing that the contents distributed cannot be used on domains not authorised by the company, protecting web and e-commerce sites against hotlinking, and preserving their overall positioning.
Do you want to know more about THRON DAM PLATFORM?
Ask for a free demo.